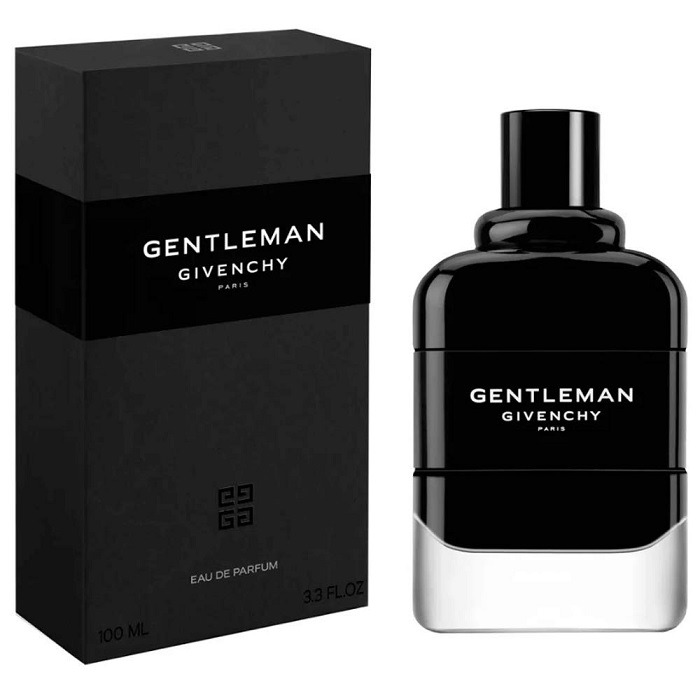 Launched in 2018, Gentleman By Givenchy is a Woody Floral Balmy Fragrance For Men. The Dynamic Composition Opens with Soft Peppery Effervescence and Aromatic Lavender. The Contrasting Note begins with Floral Heart of Orris and Warmed by Peru Balsam. The Addictive Base Notes Has Sensuality of Black Vanilla Husk and Woody Tones of patchouli.
Gentleman By Givenchy is an Elegant and Bold Scent, Reminiscent of Nightfall. The Rhythmic Scent of Gentleman expresses Masculine Sophistication.
The Oriental and Addictive Composition of the Perfume is Created By Olivier Cresp and Nathali Lorson.
Givenchy has designed this Perfume to Bring Out the Free Spirit and Charismatic Charm of the Gentleman.
Pros of Gentleman By Givenchy
Elegant & Arresting scent
Ideal For Winter and Fall
Night time fragrance
Long- Lasting
Available in 50ml & 100 ml
Cons of Gentleman By Givenchy
if you are Buying this Product from USA Click Here:
if you have used this Perfume Please Share your thoughts on It, we would love to hear them.
---
About the Brand
Givenchy is a Luxury French Fashion and Perfume Brand, Established in 1952 by Count Hubert De Givenchy. Givenchy is Best Known For its Haute Couture Clothing, Accessories, as well as Cosmetics. The House of Givenchy Has Created Personal Wardrobe for the Famous Actress Audrey Hepburn. In 1954, Hubert Givenchy Launched His First Shirt in the Luxury Ready to wear Clothing Line "Givenchy Universite". The Brand launched "Parfum Givenchy" in the Year 1957 by Creating a Fragrance Inspired by the Famous Actress Audrey Hepburn. In 1959 the brand Launched its First Fragrance for Men Called "Monsieur De Givenchy" For Expanding the Clothing line in 1969 Givenchy Launched a Fashion Line for Men By the Name "Gentlemen Givenchy". After Having Huge Success in the Field of Clothing and Perfume Givenchy Left the Company and Joined the Luxury Company LVMN ( Moet Hennessey Louis Vuitton ) and Officially Retired from the company in 1995.
---
Recommended Article: