A Part of the TATA group, Titan is India's Leading Company that Manufactures Jewellery, Eyewear, and Watches. The Brand Titan Has Launched a Perfume Line "SKINN" in Collaboration with the French Perfumers. They have Exotic, Elegant, and Refreshing Perfumes for Men and Women. This Perfume by Skinn belongs to the Amalfi Blue Collection, it is a Vibrant, Intense, and Fresh Fragrance for Men. Let us take a Look at what Everything Skinn By Titan Amalfi Bleu Perfume is all about:
---
The Editors independently select all the Products Featured on Our Website, however, if you purchase from our Affiliate Link we May Earn Some Commission
Skinn By Titan Amalfi Bleu Perfume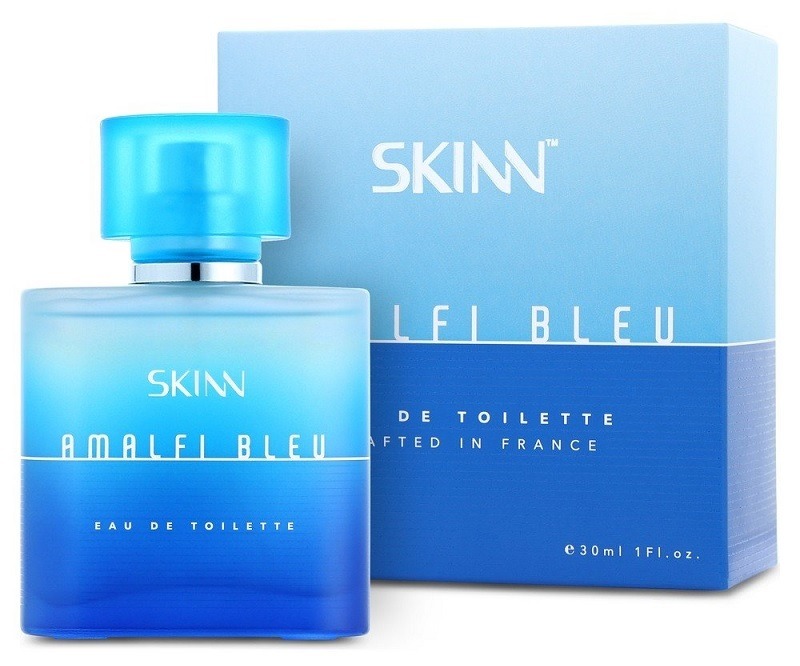 Skinn by Titan Amalfi Bleu Perfume is Crafted in France by Master Perfumer Jorge Fernandez who was Inspired By the Mediterranean Sea and Created a Fragrance that Transports you to the Azure Water of the exotic Amalfi Cost. it is a Fresh and Oceanic Scent that Reminds of a Bright Beachy Day.
The Perfume belongs to the Floral Fruity Watery Family. The Top Notes Opens with the Zesty Citrus that Refreshes the Mind, Body, and Soul Followed by Aromatic Lavender and Galbanum. The Heart Notes Have a Floral scent of Orange Flower and Vetiver. The Dyanamic Composition Ends with Earthy Scent of Moss and White Musk.
The Aquatic Vibes of the Perfume Inspires you to Dive Deep into the Ocean and Experience its Mesmerizing Beauty. The Aromatic Herbs of the Perfume Energises your Senses and Reminds you of the Playful Seashore.
Moreover, if you see the helpful Aspect of the Amalfi Bleu Perfume than it is the Antimicrobial Properties, that Prevent the Growth of Pathogenic and Non-pathogenic Bacteria and keep the foul smell at bay.
Amalfi Bleu By Skinn Matches the International standard, Offering you a High-Quality Product at an Affordable Price That will Enhance your Charm and Confidence.
Key Features:
Dynamic, Aquatic, and Fresh Fragrance
Pleasing and Versatile Scent
Ideal for Summer and Winters Season
Dermatologically Tested
Day time Scent
Shelf Life 36 Month
Good Lasting (on Cloths)
Antimicrobial
Vegan
---
Recommended Articles: