Launched in 2022, Love child is a Makeup, Skincare and Wellness Brand as Stunning as The Founder and Fashion Designer Masaba Gupta itself. Love child Has Curated Amazing Lipstick Collection to celebrate the Queen in you. check out what it is Bringing for you!!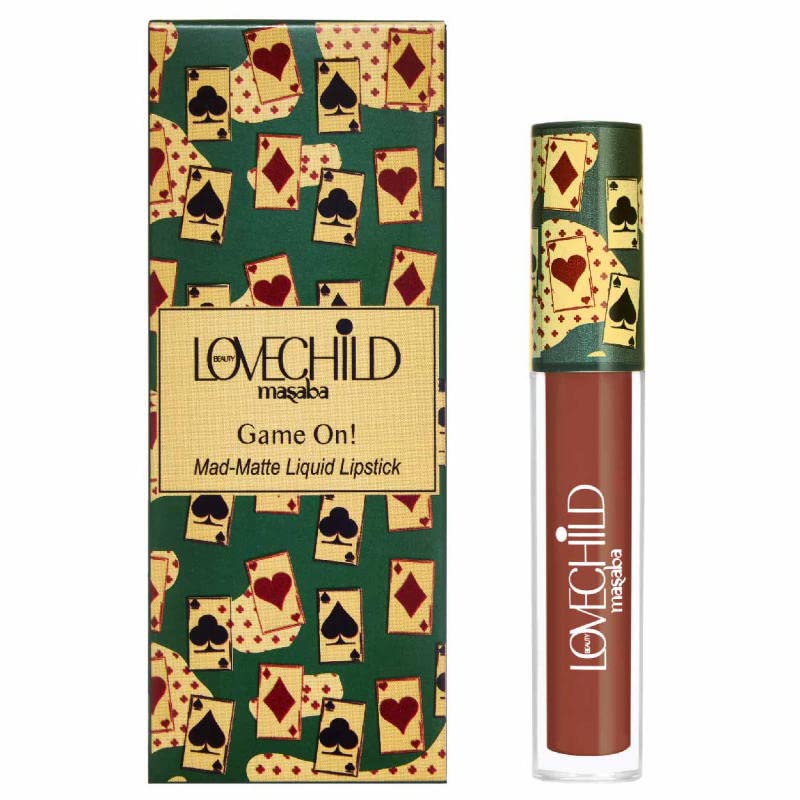 Lovechild's "Hukum" is a Mad Matte Lipstick, enriched with Macadamia Oil that has Moderate Sunscreen Effect while Assisting with Cell Regeneration Resulting in moisturised and Squashy Lips. It has Squalene that softens the texture, increases the luminosity of the lips while preventing irritation. It has the goodness of Evening Primrose Oil which is a great source of Omega-6 as well as it helps retain the Moisture making the lips look softer and silkier. Moreover, The Brand Put an effort in Maintaining the Texture of the Lips by Adding Marula oil that creates a Luscious canvas for lipstick to spread evenly while Carefully Healing the Dry and chapped lips and Lastly thanks to the Caffeine in it that Even outs the Pigmentation and Rejuvenates the lips.
The Creamy and ultralight-weight Texture of the Lipstick Glides Smoothly over the lips Making you completely forgot about it post application. The Transfer proof Quality of the Lipstick gives you the confidence to accept that cup of coffee without worrying about the lipstick being smudged.
Made with Skin loving ingredients this Lipstick Nourishes your lips and Gives high colour pay off in just one swipe.

With the Pecan Brown Shade Conquer the Day ! "Game on ! For all Ace of Spades".
Conclusion:
Available in 12 different shades
Hydrating and nourishing
Long wearing
Full-Coverage
intense colour pay off
Ultra-lightweight
Heals Dryness
Prevents infection
Transfer-Proof
Vegan
Sulfate-free
paraben-free