Adidas Black Running Shoes are Sharp, Stylish, and Trendy among People around the Globe. The Brand Adidas Has Designed Various Range of Black Running Shoes that Meets its Customers Need. These Shoes are Modern, Durable, and Comfortable in wearing which makes them Everyone's Favourite. Black Being the Most Demanded Shade and Adidas Style makes an Iconic Combination. These dynamic go- everywhere Shoes are for the sports-minded Folks. Furthermore, These Running-inspired shoes have a simple, fluid design to deliver exceptional comfort.
Here I have Listed the Best, Durable, and Comfortable Black Adidas Running Shoes for Men Take a Look.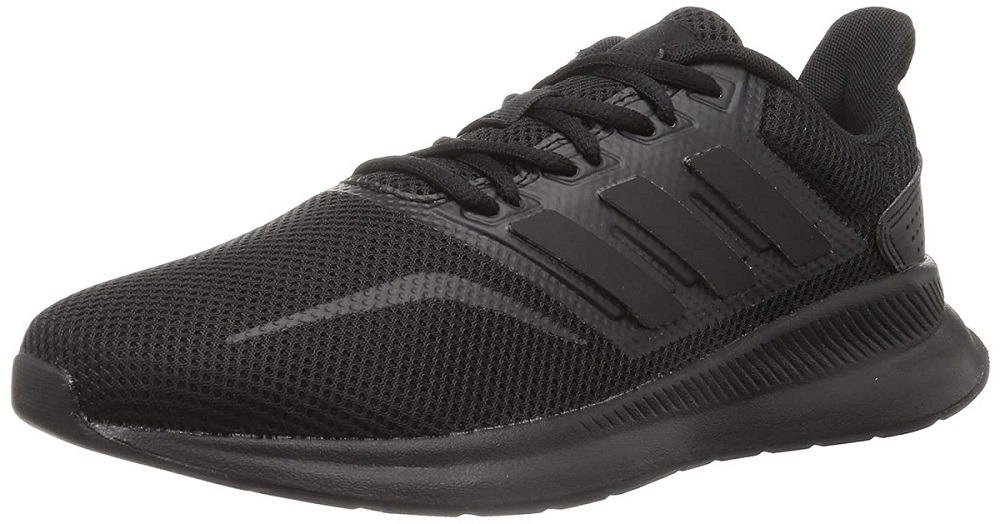 Start Accomplishing Miles in this Light Weight RunFalcon Running Shoes. It is designed Perfectly to hit the Treadmill in Gym, Streets and During Travelling as its Mesh and Synthetic upper Provides Super Comfort on each Step. The perforations on the toe area offer breathability with extended grip and comfort. They come with long-term lightweight cushioning and shock absorption with a Full Rubber Outsole for Durability.
Mesh and Synthetic Leather Upper
Rubber Outsole
Synthetic Cage Over the Midfoot
Synthetic Heel Cap
Lightweight EVA midsole
Lightweight feel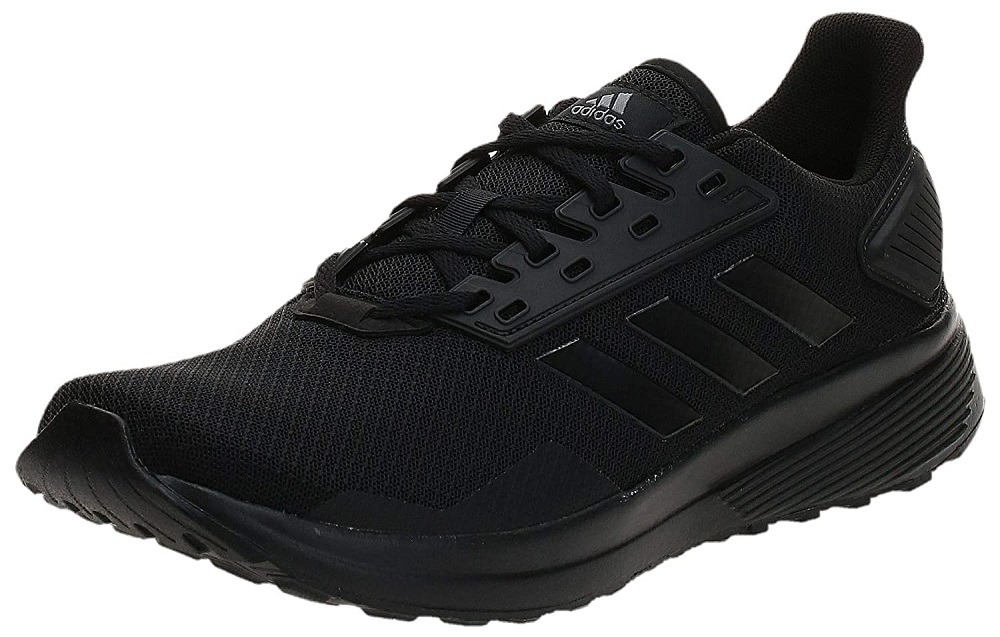 These Shoes are Your Partner that will Accompany you on the Way of your Dreams. it Offers Lightweight Breathability with its Sandwich Mesh Upper Along with a Seamless Print Overlays That Provides Support For a Stable Stride. it has a Pillow soft Cloudfoam cushioning that Provides Comfort at Every Strides.
Mesh upper
Cushioned Cloudfoam midsole
Comfortable OrthoLite sockliner
Textile Lining; Adiwear Outsole
Lace Closure with Molded eyestay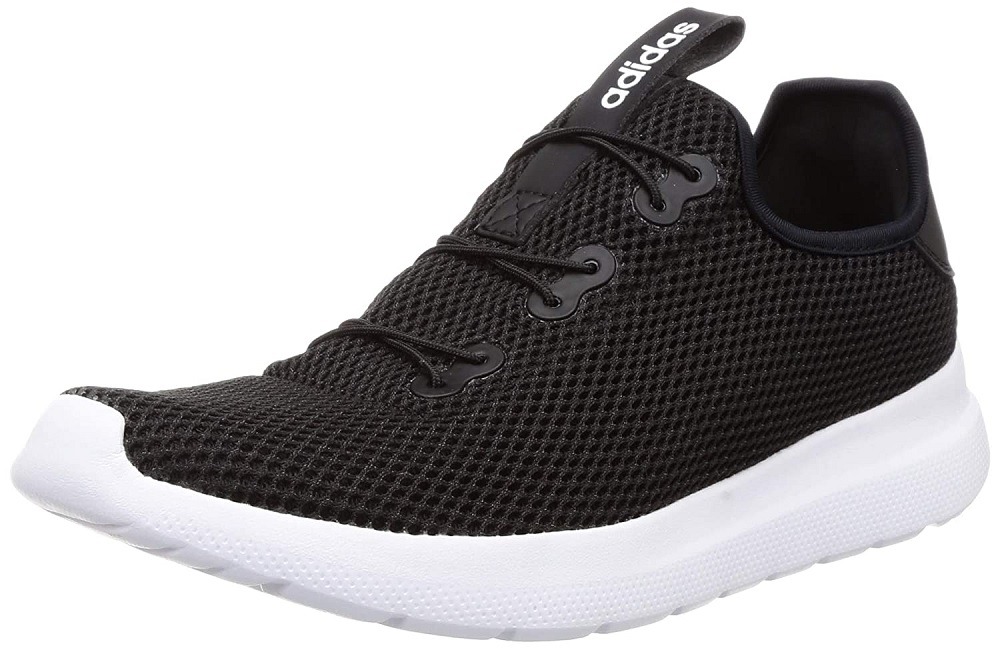 For Supreme Comfort and Breathability these Leonard Running Shoes are Crafted with Mesh upper. it Has Lightstrike EVA Midsole for Long term Lightweight Cushioning and are Durable due to Full Rubber Outsole For Shock Absorption.
Mesh Upper
Textile Lining
Breathable
Lightstrike EVA Midsole
Full Rubber Outsole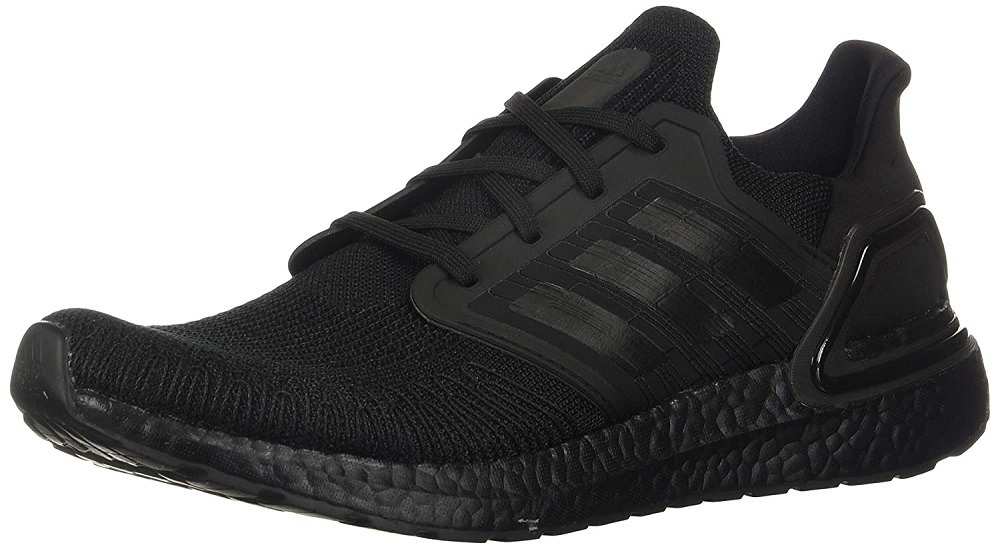 These are Special Running Shoes Made in Collaboration Between Adidas Running and Genre-defying Star Pharrell Williams, These are made With high Performation Running Technology Under the Unmistakable Vision of the Designer. As you Step Outside and run These Shoes Adapt to the Changing Shapes of your Toes Due to its Stretchy Adidas Primeknit Upper. Also, it is Provided with Responsive Boost Cushioning that energies your stride.
Adidas Primeknit Textile Upper
Responsive Boost Cushioning
Boost Midsole
Rubber Outsole
Prime blue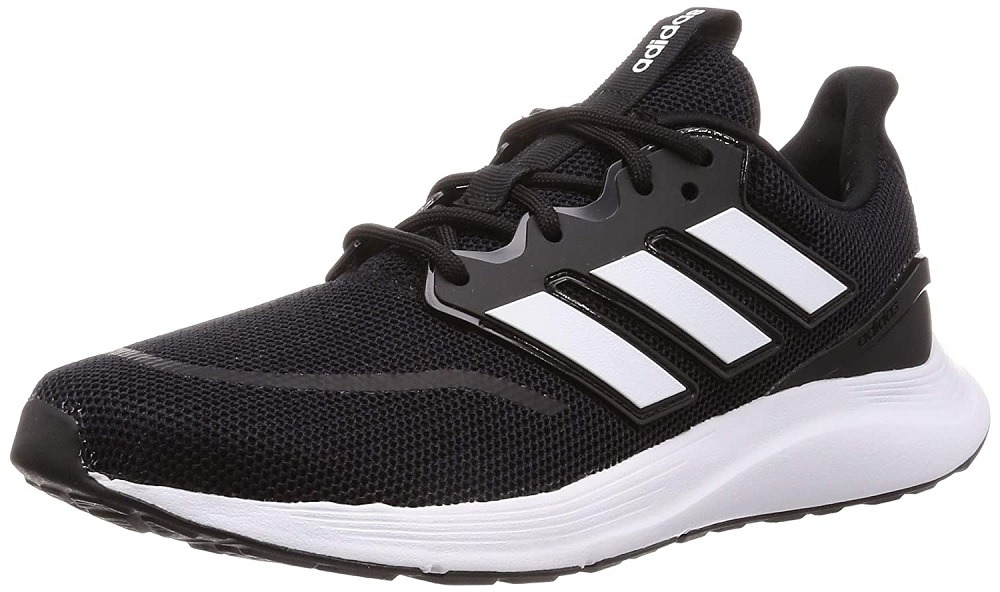 When you Strive to Reach Your Goals These Shoes Will Comfort you With Support and stability. It comes with its Plush Cloudfoam Cushioning that offers pillow Soft Comfort. For Keeping your Foot Centered and Providing Stability. it has a Flowing TPU Heel Counter and thin Support Cage. it has an Incredible Adiwear Outsole for Durability that is Made for Logging Many Miles.
Mesh upper with TPU Cage and Heel counter
Textile Lining
Pillow Soft Comfort
Cushioned Cloudfoam Midsole
Durable Adiwear outsole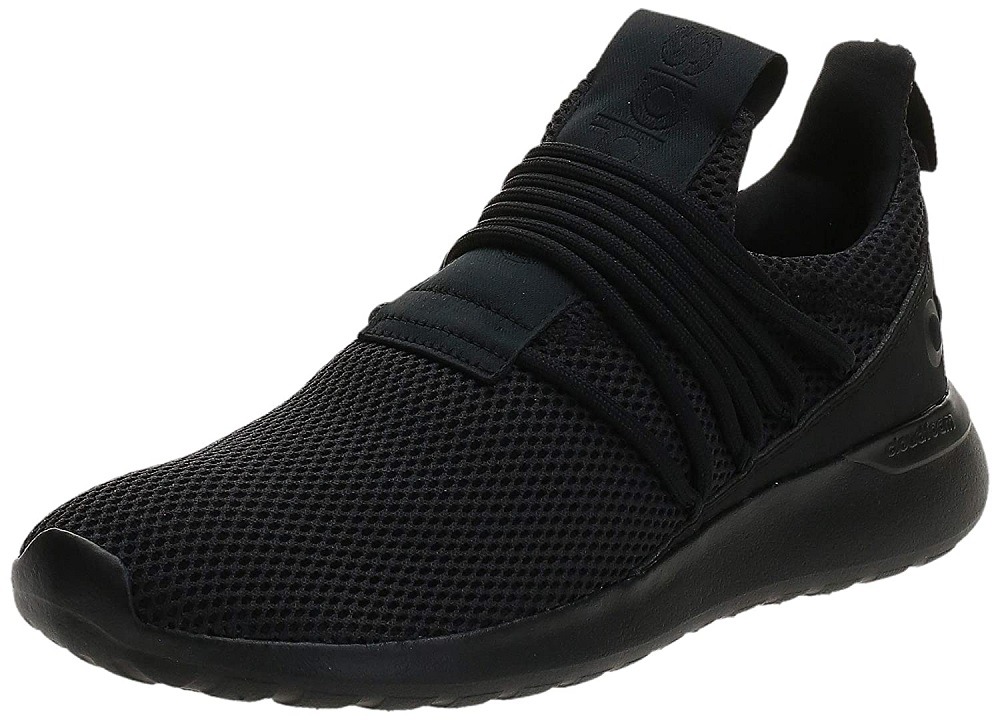 These Shoes are all About the Slip-on, Sharpness, and Simplicity, Inspired By the Run. It Provides all Day everyday Comfort to you No matter What the Day throws at you with the Support of its Mesh Upper and Snug. It is Lightweight and Quickly Absorbs the Foot Shape and Supports it with its Cushioning.
Mesh Upper
OrthoLite Sockliner
Cushioned Cloudfoam midsole
Synthetic Outsole
Slip-on Construction with Laces
Sock-like fit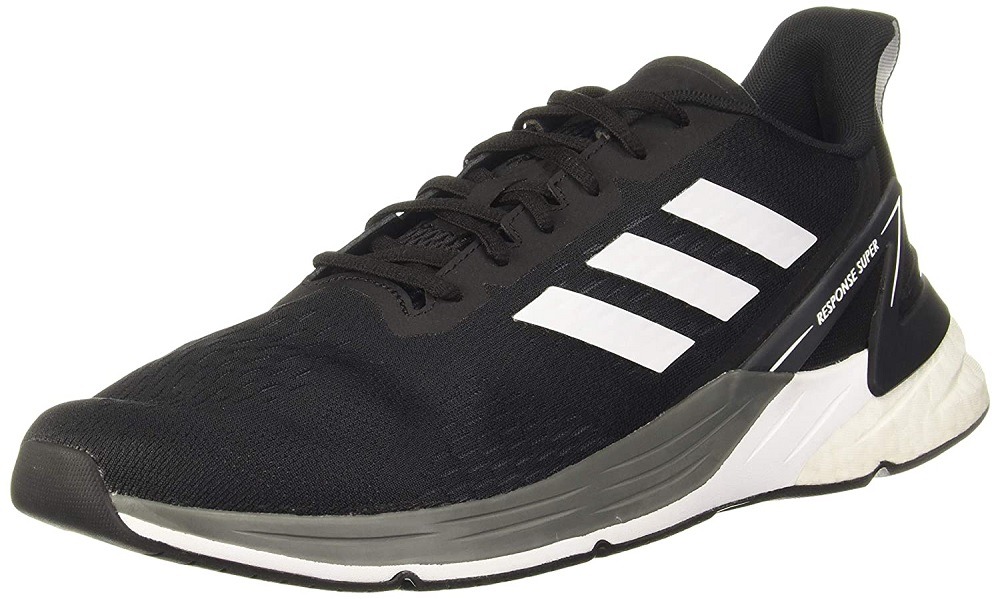 With these Responsive Running Shoes, you Can Push your limits a Little Farther than Yesterday. Its Zoned Mesh Upper and response Foam Midsole with boost insert Provides Comfort and breathability to Support your Goals. Its Amazing TPU Heel Construction and Rubber Outsole let you Fly. Comfortably.
Zoned Mesh Upper
Response Foam Midsole with Boost Insert
Adibouncy EVA sockliner
TPU Heel Construction and Rubber Outsole
Supportive Running Shoes
These Versatile Shoes Have Textile upper with TPU Toe Overlay to Support you in your Game. For Nimble Agility, it is Provided with a Locked-down Fit and Energized Cushioning. it Delivers Great Grip by its Turf-inspired Outsole under the Foot no matter How Difficult the Surface is where you are going to play.
Textile upper with TPU Toe Overlay
Bounce+ Energized Cushioning Midsole
Locked-down Fit
Multi-surface Outsole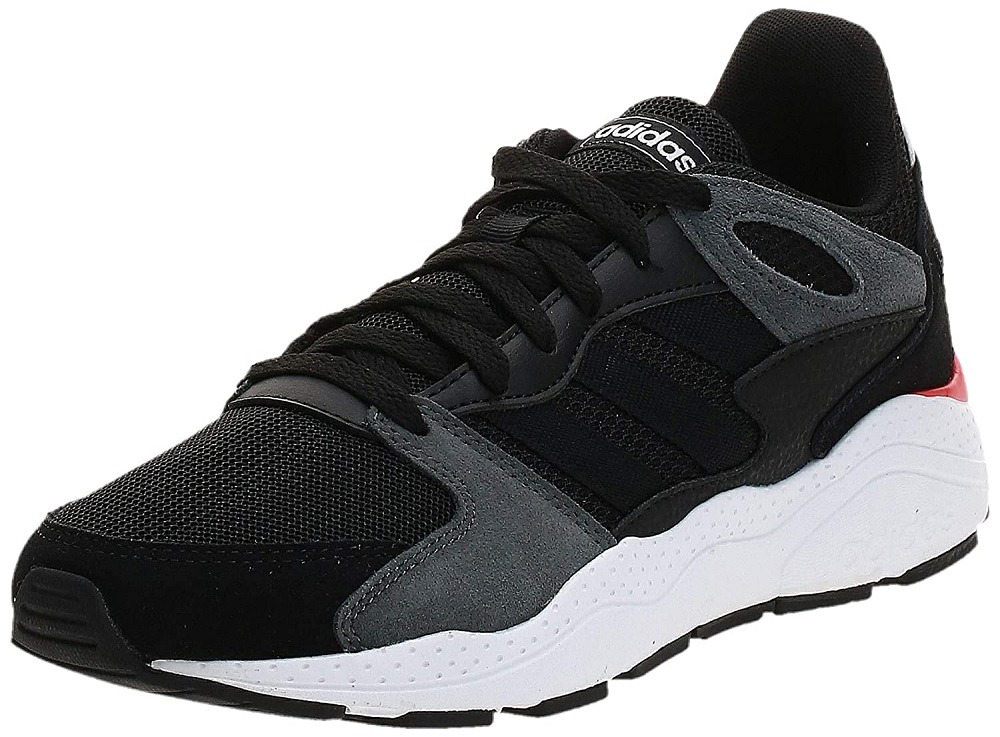 These Crazychaos Running Shoes are Fueled with Confidence are inspired by a Runner. This shoe Reflects the Stylish, Bulky Retro Style with Smoother Leather Upper, Contrasted with Textured Suede Overlays. Moreover, it is a Blend of Style and Comfort as it offers Plush Cushioning that Ensures a Comfortable and Smooth Ride.
A Mix of Smooth and Textured Materials
Textile Lining
Cushioned Cloudfoam Midsole
Rubber Outsole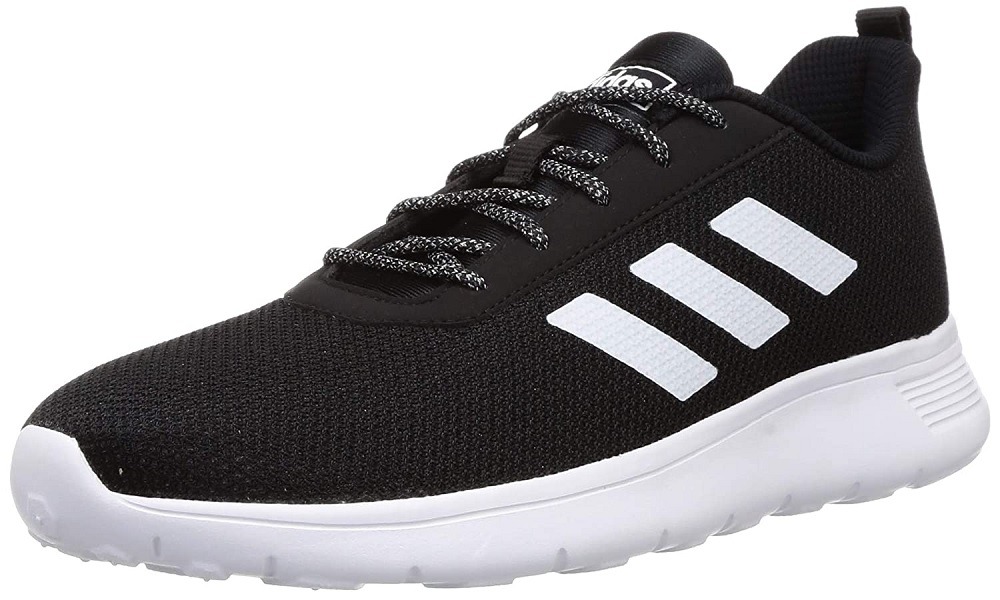 These Sports Inspired Throb Shoes are a Fusion of Modern style and Adidas Roots. For Maximum Ventilation, These shoes are provided with Breathable Mesh Upper and offer all Day Comfort a Cushioned IMEVA midsole. These Durable Shoes have a Rubber Outsole to comfort you in High Wear Area.
Mesh Upper
Textile Lining
IMEVA Midsole
Rubber Outsole
---
Recommended Article: