Using Body Moisturizers is Essential For Taking Care of your Skin. it Helps in Regenerating the Skin Cells while improving the Elasticity of the Skin. it helps in enhancing the Texture of the Skin By Deeply moisturizing and Eliminating Parched Skin. Moreover, Body Moisturizers are the Easiest and most Inexpensive way of Taking care of the skin. Here are the 9 Best Body Moisturizers under 500rs that Will Keep your Skin Protected From Harsh Environment and Provide Healthy Looking Skin.
Best Body Moisturizers in India under 500Rs
1. Bo body lotion By Boroline
Bo body lotion By Boroline is a Lightweight Body Moisturizer that has the Goodness of Mango Seed Butter. The Mango Butter is Rich in Vitamin C, E, and A. This Moisturizer Easily Sink in the Skin and Hydrates the Skin with its Unique Properties. It has Vitamin A that improves the Skin's Texture by Stimulating Collagen Production and Reducing the Signs of Aging Such as Fine Lines and Wrinkles.
Moreover, it Creates a Protective Layer on the Skin and acts as a shield against UV Rays, a Harsh Environment Stressor.
Pros
Sense Soothing Fragrance
Nourishing & Moisturizing
Lightweight
Hydrating
Non- Sticky
Gentle on the Skin
Ideal for Summer and Winter Both
Cons
2. Vaseline Intensive Care Deep Restore Body Lotion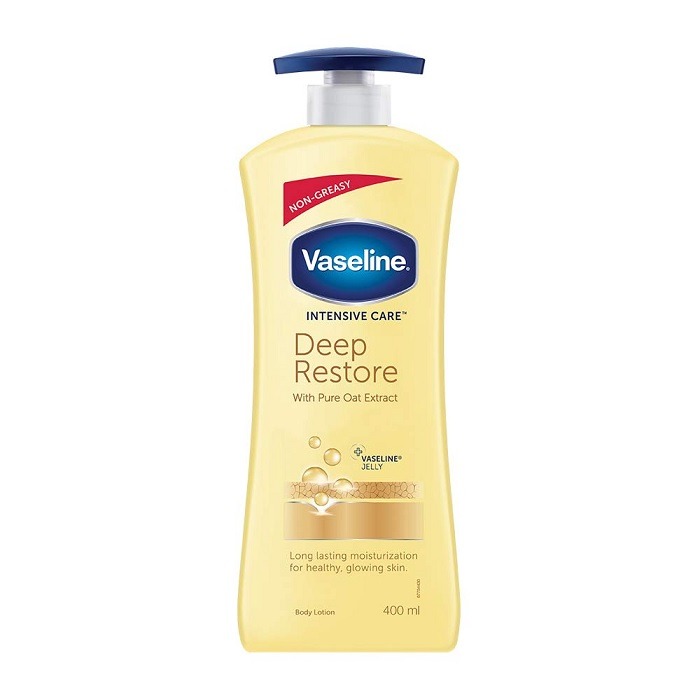 Vaseline Intensive Care Deep Restore Body Lotion has Oat Extracts and Micro Droplets of Vaseline Jelly that Deeply Restore the Skin's Moisture and Lock in the Moisture. This Body Lotion is Formulated with Glycerine that Improves the Skin Texture by Healing the Dry Skin.
its Repairs the Deepest Layer of the Skin and Protects from Causing Further Damage. it Provides Instant Relief from Flakiness on the Skin and Gives a Healthy Looking Glow.
Pros
Provides Instant & Permanent Relief from dry Patches
Provides Healthy Glow
Locks in the Moisture
Non- Greasy
Improves the Skin Texture
Cons
Feels Heavy on the Skin
Not For Summers
3. Parachute Advanced Soft Touch Body Lotion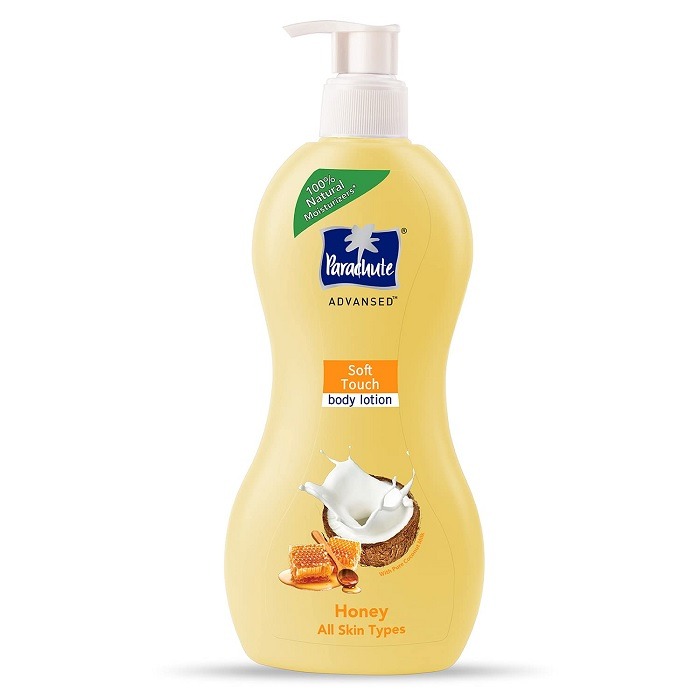 Parachute Advanced Soft Touch Body Lotion is formulated with 100% Natural Moisturizer that Treats damaged Skin, Eliminates the Signs of Dryness, and nourishes the skin. it has the Goodness of Natural Ingredients Like Coconut Milk that Restores the lost moisture and Deeply Hydrates the 10 Layers of Skin.
It has Honey that Strengthens the Skin texture and improves the skin's elasticity. It not Only Makes your Skin Silky and Supple But Also imparts a Healthy Glow.
Pros
Improves the texture of the skin
Quick Absorbing
Lightweight
Restores Moisture
Petroleum- Free
Mineral Oil-Free
No sulfate
No Phthalates
Clinically Approved
Cons
4. NIVEA Body Lotion with Almond Oil & Vitamin E
NIVEA Nourishing Body Lotion Contains Deep Moisture Serum that Provides intense Moisturization for up to 48 hrs. it has Almond Oil that alleviates the Dry Skin and Smoothens the Skin. Moreover, it has Vitamin E which Improves the Texture of the skin by Regularly renewing the Skin cells.
it Repairs the Damaged Skin by Healing dry Patches and Flaky Skin and Delivers a Youthful Glow.
Pros
Deeply Moisturizes the Skin
Lasts up to 48 hrs
Rejuvenates the Skin
Quick Absorbing
Non- Greasy
Paraben-free
Cons
5. BORO PLUS Body Lotion for Nourishment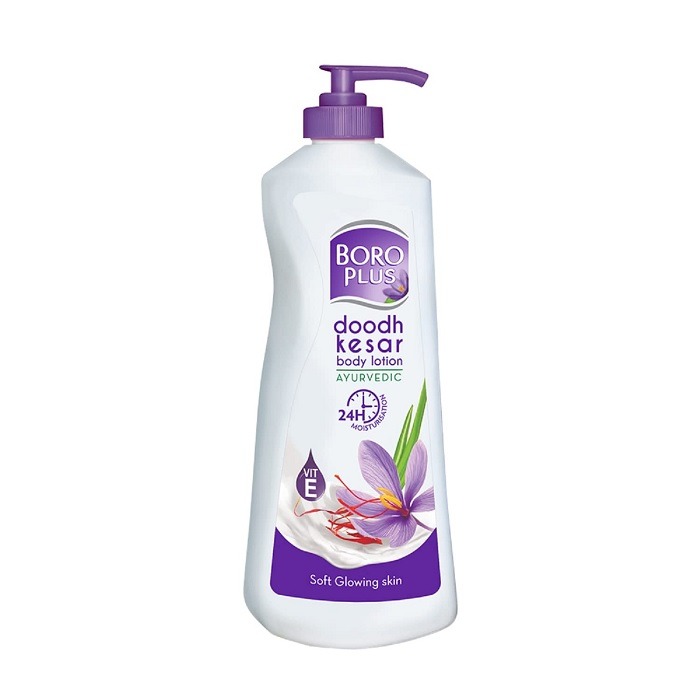 BORO PLUS Body Lotion is infused with Ayurvedic Ingredients that Sinks Deeply into the Skin and Treat the Dry areas of the skin Completely. The Moisturizing Agents of the Body Lotion Keeps the Skin Softer Throughout the Day. It has Milk, a Great Source of vitamins that is Essential for Skin that Moisturizes the Layers of the Skin, Keeping it Smooth and Eliminating Parched Skin.
it has Kesar that Nourishes your Skin and Makes your Skin Glow. These Unique Ayurvedic Ingredients are Quickly Absorbed By the Skin and Provide 24 Hrs Moisturization.
Pros
Soothing Fragrance
Lightweight
Quick Absorbing
Suitable for all skin types
Affordable
Cons
6. Himalaya Cocoa Butter Intensive Body Lotion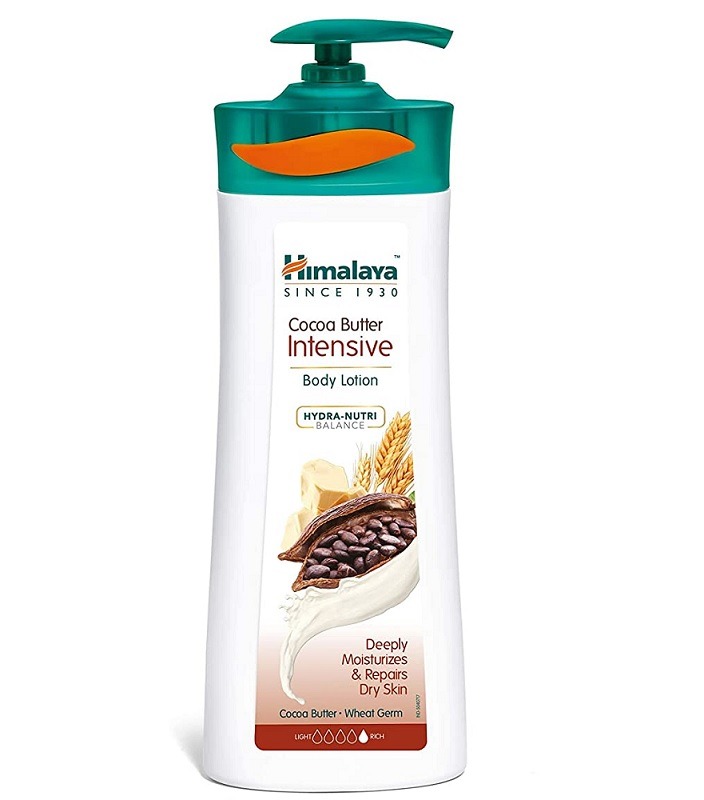 Himalaya Herbals Cocoa Butter Intensive Body Lotion Contains Moisturizing Agents Like Cocoa Butter that Protects from the Damages Caused By Premature Aging Skin. It is a high-quality Emollient that acts as a Lubricant for Skin Softening. Moreover, it has Antioxidant Properties that Heal Dryness.
The Body lotion has wheat germ oil which is rich in Vitamin E and is known as an Ideal Component in Skin treatment due to its Anti-inflammatory and Antioxidant Properties that Protect against Sun Damage, Prevents Moisture Loss, and Repairs Damages Caused to Sensitive Skin.
Pros
Deeply moisturizing
Repairs Damaged Skin
Improves Skin Elasticity
Quick Absorbing
Non- Sticky
Cons
7. Biotique Bio Morning Nectar Flawless Skin Lotion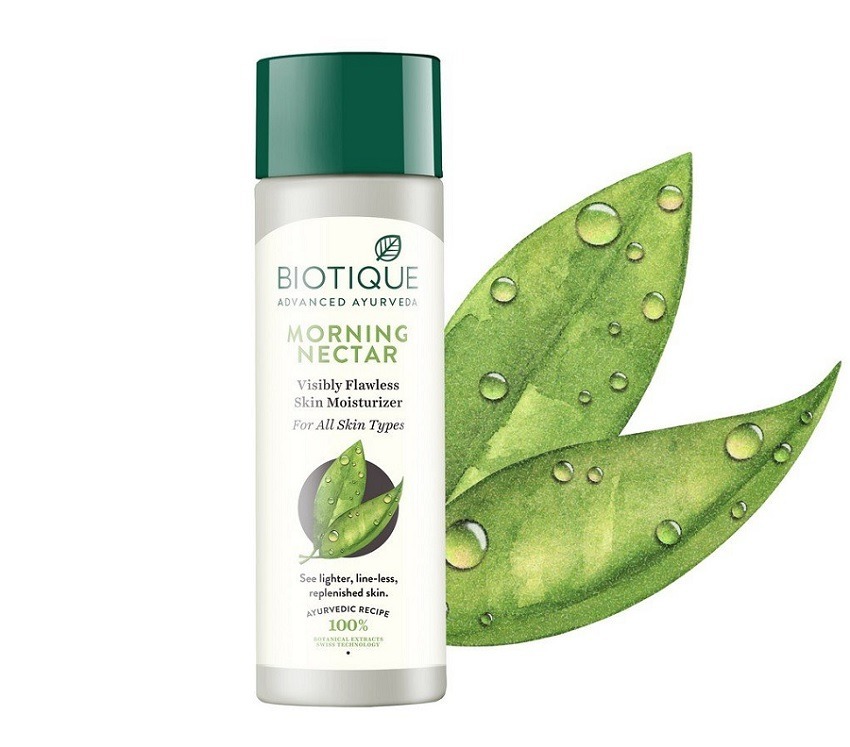 Biotique Bio Morning Nectar Flawless Body Lotion is made with 100% Botanical Extracts that sink deep into the Skin, Providing all the Nourishment Needed for the Skin.
it has pure Honey that Keeps the Skin Well Moisturized and Protects against Free Radicals that are Responsible for Boosting Aging. it Has Wheatgerm oil which has Anti- Inflammatory Properties that Repair the skin, Treats Sunburn, and Soothe Irritation. Moreover, it has Seaweed that Enhances Skin Complexion, Reduces Signs of Aging, and Pigmentation.
Pros
Mild Fragrance
Lightweight
Hydrating
Gentle on the Skin
Preservative-free
Cons
8. Joy Honey & Almonds Advanced Nourishing Body Lotion
Joy Honey & Almonds Advanced Nourishing Body Lotion is a blend of all the Natural Nourishing Ingredients that is Beneficial in Skin Treatments.
it is Enriched in Almond Oil and is a Good Source of Antioxidant that Reduces the Damages Caused By UV Rays, Lightens Stretch Marks, and Scars as well as Provides intense Hydration to the skin. it Has Aloe vera that Improves the Elasticity of the Skin while Boosting Collagen Production and Regenerating Skin Cells. it Has a Powerful Antioxidant, Vitamin E that Improves the Texture of the Skin while Protecting the Skin from Moisture loss and Sun Exposure. It Slows Down the Aging and Softens the Skin. Lastly, it Has Honey that Deeply Moisturizes the Skin Due to its Hygroscopic Property and Softens the Skin from Within.
Pros
Affordable
Protects from Sun Damage
Intensely Moisturizing
Protects from Free Radical
Softens the Skin
Alcohol-Free
Chemical-free
Cons
9. Ponds Triple Vitamins Body Lotion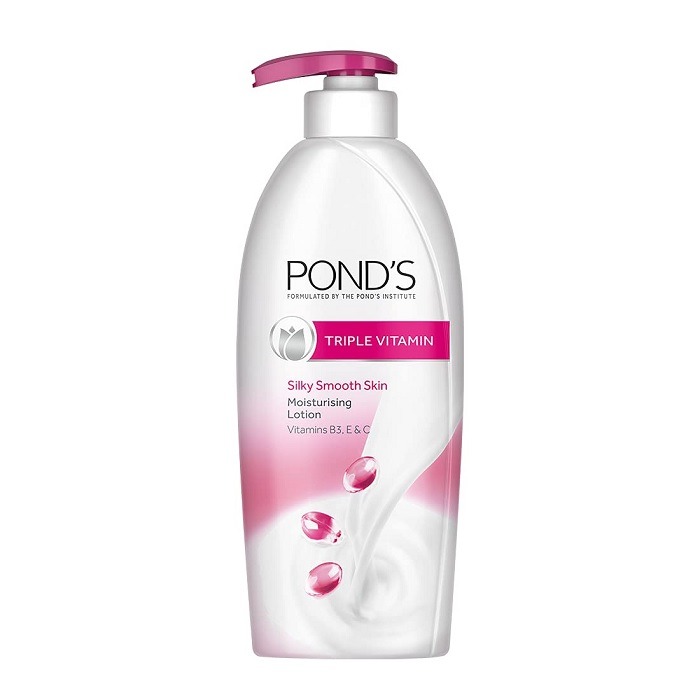 Ponds Triple Vitamin Moisturizer is one of the Best and most Affordable Moisturizers for people Struggling with Rough skin. It is infused with Vitamin B3 which Holds Moisture, Prevents water Loss in the Skin, Improves skin Structure, and reduces Wrinkles. Vitamin E Reduces UV Damage and protects the skin from free Radicals as It is a Powerful Antioxidant. and Vitamin C's Dietary and Ascorbic Acid have beneficial Effects on skin Cells.
Now Say Goodbye to the Dry skin as this 3X Moisturizing lotion will repair and Protect your Skin as well as It is the Best Product for Maintaining a Good Skin Care Regimen too.
Pros
Provides Deep Moisturization
Improves Skin Texture
Protects Against Free Radical
Affordable
Imparts Glow
Cons
---
Recommend Articles:
"HUGO" is a fashion brand that stands for progressive looks and an edgy, urban attitude. Hugo Boss is a well-known brand that offers a range of fragrances for both men and women. They have several lines of fragrances, each with its own unique scent profiles. here are the 7 best Hugo Boss perfumes for Men …

---

Ellementry was Founded in 2018 by Dileep Industries, A Company that has been pioneering handcrafted goods to the Global Markets for over 30 years. inspired by Homemade Artistry, Ellementry introduced Sustainable Homeware to bring international standard Goods to the Indian Audience, Following the Belief that "what Looks Good Should also Do Good." Here are the …

---

Lavie is a World Class handbag Brand that designs Different Types of handbags From Functional to Fashionable to Casual Lavie Offers Handbags for Multiple Purposes Beyond Just Carrying around. From Work to Play, it has a broad range of Bags. it has Everything You need. Here are 8 lavie handbags that will Make you Stand …

---