The Brand Colorbar Holds 2 Guinness Book of World Records and after Achieving Massive Success Now they are Committed to Producing Eco-Friendly Products Here is a Review of the Colorbar vegan Nail Lacquer.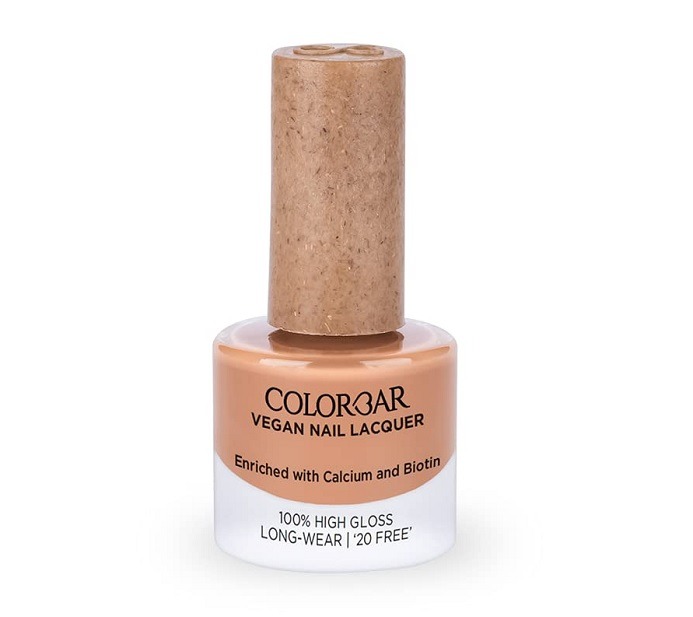 Formulation:
This Nail Lacquer By Colorbar is Formulated with Vegan Formula which Contributes to Reducing Damage to the environment it is enriched with Calcium that Prevents the Nails from Chipping and Splitting. Moreover, it has Biotin which is essential for the Growth of Nails as well as Provides Strength to them.
Pros
Non-carcinogenic
Non-yellowing
Free From Animal-derived pigments.
Earth Friendly
Chip- Resistant
Highly-Pigmented
Bio-Safe
Packaging:
Made of 100% Recyclable Glass Bottle and Cap with Less Plastic and 50% Wood which Makes it Eco-friendly this Unique Combination Helps in Reducing the Consumption of Plastic.