Bath & Body Works Japanese Cherry Blossom Body Cream is a Refreshing and Soothing Lotion, Here are all the Benefits it Provides. Take a Look!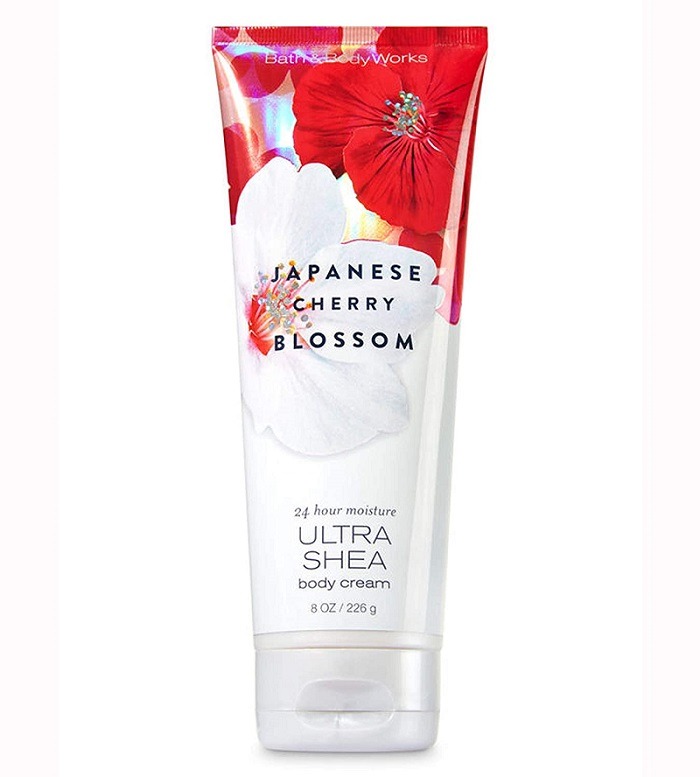 Bath & Body Works Japanese Cherry Blossom is a 24 hr Nourishing Moisturizer, The Secret of the Rich and Luxe Hydration is in its Ingredients. it Has Shea Butter that Melts into the skin and Restores Moisture. Moreover, it Has the Goodness of Cocoa, which Neutralizes Free Radicals, Repairs the Damaged Skin, and Takes Care of Mild Signs of Aging.
It Has Aloe Butter that helps in skin Rejuvenation with its Antioxidant Properties. it Heals Damaged Skin due to Roughness.
it Has the Pleasing Fragrance of Japanese Cherry Blossom, Sweetness of Asian Pear, Freshness of Mimosa Petals, White Jasmine, and Sandalwood.
Pros
Non-Greasy Texture
Absorbs Quickly
Intensly Hydrating
Pleasing Fragrance
Attractive Packaging
Cons
May Need Re-applicatiion After 5 Hrs
if you are Buying this Product from India Click Here:
if you are Buying this Product from USA Click Here:
---
Recommended Article: