Released in 2021, Villain Perfumes are Developed and Designed in India, The Company Has a Versatile Range of Fragrances For Every Mood and Occasion. The Villain Perfumes are the Epitome of Villainous Spirit. The Galvanising Scents Offered by the company is Ideal for a Lethally Charismatic Man. Here is Everything you need to know About the Villain Perfumes.
1. Villain Perfume For Men Eau De Parfum
Villain Perfume Belong from Woody Fragrance Family. it is a Spicy-Woody Fragrance Formulated with Spices Like Star-Anise, Black Peppers, etc. This fragrance has Strong yet Earthy Notes that are Crafted with Exotic Ingredients. The Fragrance Lingers Enough and Catches everyone's Attention.
The Inviting Scent of this Perfumes Gives a Whiff of the Villainous Spirit Wherever you go with this Spicy Scent. This Signature Fragrance is a Quintessential Embodiment of Evil Psyche.
Pros
Long-Lasting
Travel-Friendly
Spicy Scent
Night Scent
Best for Winters
Good Sillage
Cons
2. Villain Snake Perfume Eau De Parfum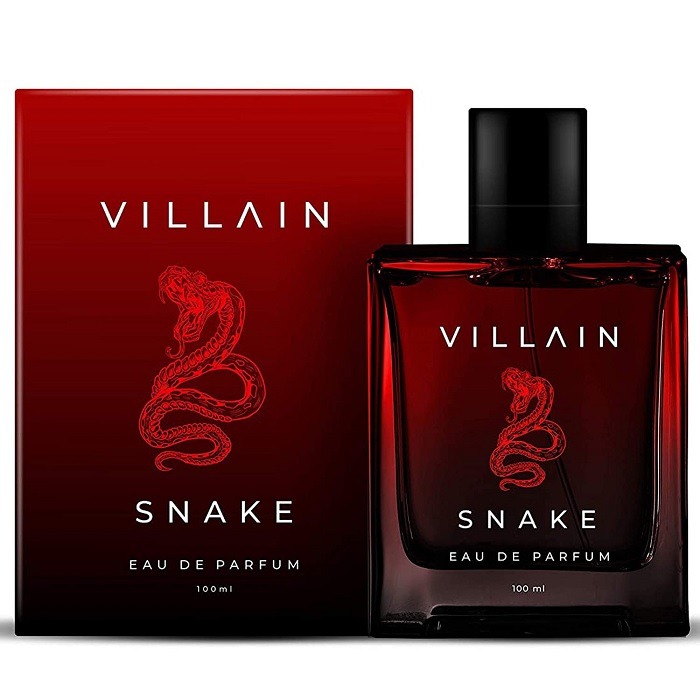 Snake Fragrance From Villain is a Refreshing citrusy Fragrance. It is a Combination of Mandarine, Bergamot, Amber, and White Musk. The Intense Fragrance is specially created to celebrate the Mysteriousness and Masculinity of a Man. The Unique Fragrance Lasts Long and is a Head Turner.
The Scent of this Perfume Accurately Defines its Name "SNAKE", Its Scent Slowly, Deeply and Completely Consumes you and Brings Out an Audacious Man That is Ready to Overwhelm Everyone with His Charm.
Pros
Heartfelt and Unique Fragrance
Deep & Mysterious Scent
Long-Lasting Fragrance
Good Projection
Best for Summers
Day Scent
Travel-Friendly
Cons
Apply a Little As it is Intense
3. Villain Hydra Perfume Eau De Parfum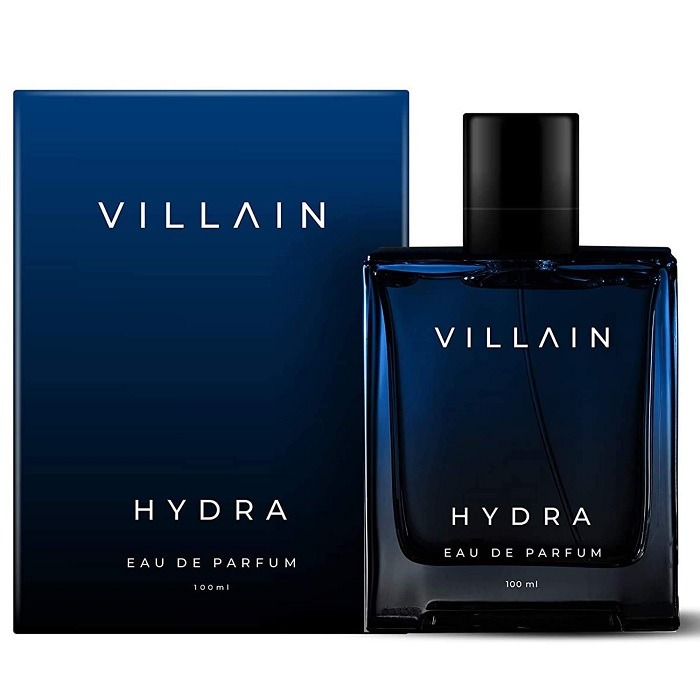 Hydra From Villain is a Sea-Inspired Fragrance, the scent is Formulated with Aquatic Notes with Wisper of White Musk energizing you For Hustle Along with the Refreshing Zest of Bergamot, Lemon, and Patchouli Letting your Excitement Shine.
Hydra is a Fresh, Watery, and Aquatic Fragrance that keeps you Crisp in High Humidity and Temperature. Hydra is an ideal scent for a Rebellious Man, Cherishing a Man's Masculinity.
Pros
Aquatic Vibes
Refreshing Scent
Ideal for Summer
Day Scent
Travel-Friendly
Long-Lasting
Strong Sillage
Cons
---
Recommended Articles: