Face Powders are the Best Cosmetics in Terms of making your Makeup Look Fine, Fresh, and Flawless. it helps in Quick Touch-up of your makeup and Controls excess Oil on your face. Face powders are Designed to Set Makeup and to Help it Lasts Longer. The right Compact Powder Make your Skin Look Smooth and Even Out Skin Tone. There are Two Types of Face Powders Loose and Pressed
Loose Powders are Designed with Light-weight Formula that gives you Natural Look and if you Follow a Good Skin Care Routine then it is Perfect for Correcting little Makeup Mistakes and Uneven Skin Tone.
Pressed Powders are More Convenient For Carrying Everywhere and are Highly Pigmented. They are Designed to Provide More Coverage But they May Look Cakey on Over Application.
Here are Some of the Best Compact Powders Available in India.
1. Lakme Absolute White Intense Wet and Dry Compact
Lakme Absolute White Intense Wet and Dry Compact come with SPF17 UVA/UVB which acts as a Sunscreen and Protects from Sun tanning and Harmful effects of UV radiation. it Also Contains Hydraulic Acid that Deeply Hydrates Skin restores its Natural Glow and it is rich in Vitamin B3 which Brightens Skin.
Pros
Dual Use: It can be used as a Compact and Foundation( Wet Application)
Longevity: Lasts Up to 16 Hrs
Enriched with Vitamin B3
Makes you look Fairer
Contains SPF17
Cons
May look Ghostly on the photograph.
2. Maybelline's Fit Me Pressed Powder
Maybelline's Fit Me Pressed Powder is Maybelline's 1st Mattifying Powder that Improves Skin Tone and Texture. it Mattifies Skin and Makes it Poreless. it is one of the Best Setting Powder with a Light-weight Formula. it is made up of Perlite mineral Technology that absorbs oil. its Micro-Powder makes look skin Smooth and Glowing. Fit me Provides a Long-lasting, shine-Control, and Natural Looking Finish. it is Suitable for Dry to Combination Skin. It is available in 18 shades. and it Does not Contain Oil and Wax.
Pros
Buildable Coverage
Non- Comedogenic
Shine Control
Aesthetically pleasing and Travel- Friendly
its Finely Milled Powder Doesn't Fly away During Application
Doesn't Breakout
Cons
All the shades are not available in India
it will Turn greasy if you have Oily skin.
3. Revlon Nearly Naked Pressed Powder
Revlon Nearly Naked is a Revolutionary Powder that Helps in Harmonizing Skin and creates an even and Fresh Look. its Silky soft Texture Blends Easily and Melt into your skin. it is made with Lightweight Formula it Reduces Imperfections, Provide Natural Coverage, and Restores the natural glow of your skin. and Most Importantly it is infused with Natural ingredients like jojoba, Black Tea Green Tea, and Oatmeal. This is best suited for Normal to Dry skin.
Pros
Natural Finish
Non-Cakey
Travel-Friendly
Fine Packaging
Cons
Not suitable for Oily skin
Applicator Sponge is little Small
4. L'Oreal Paris MAT MAGIQUE All In One Matte Transforming Powder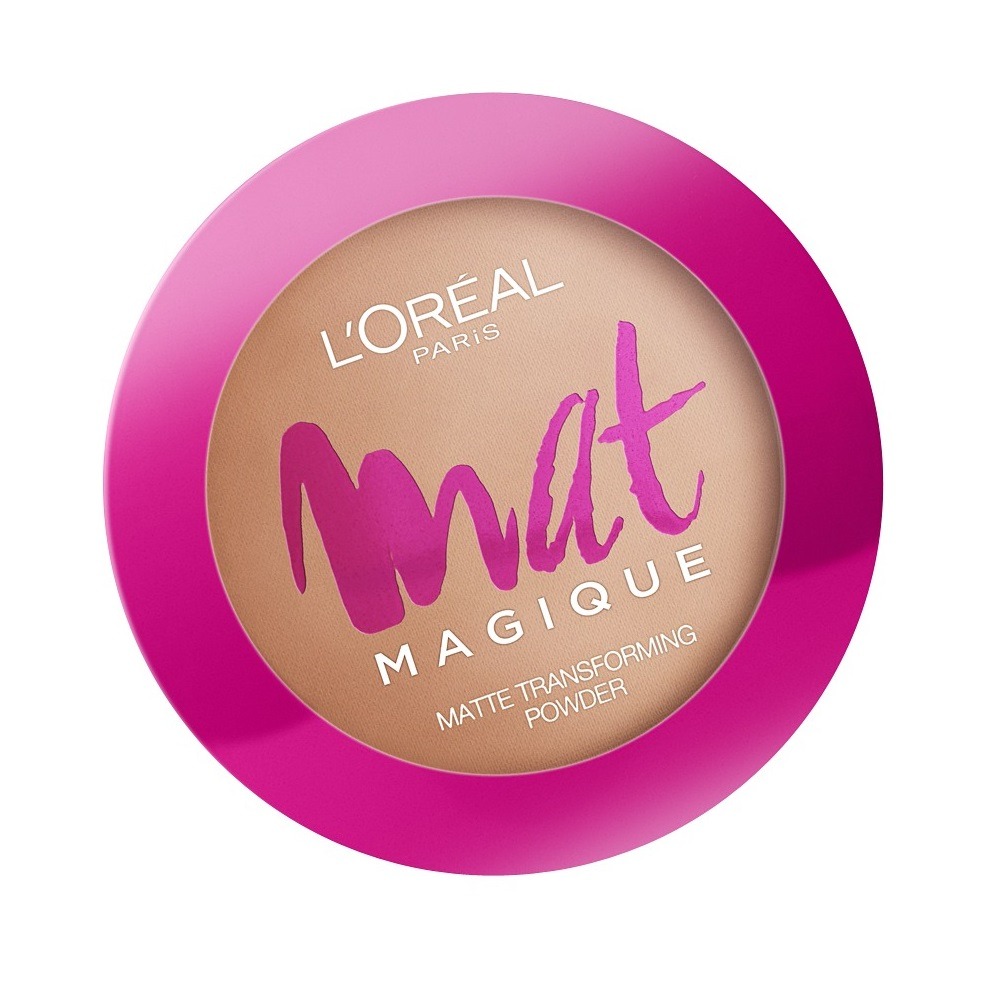 L'Oreal Paris MAT MAGIQUE was created in 5 different shades especially to match Indian Skin Tones. It contains SPF 34 PA++ that Provide Protection against the Harmful Effects of the Sun. it easily blends into Skin and gives smooth and impeccable Coverage. Its special mineral formula absorbs excess sebum and keeps you fresh for hours. Best Suited for Combination Skin
Pros
Classy and Expensive Packaging
Breathable
Lightweight
Travel-Friendly
Reduces Blemishes and Imperfection
Longevity depends upon Climate and Season
Affordable
Contains SPF 34 PA+++
Cons
5. Rimmel London Stay Matte Pressed Compact Powder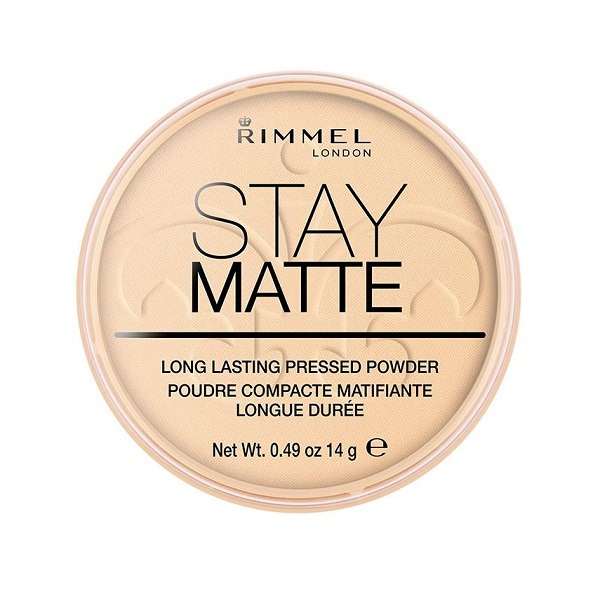 Rimmel London Stay Matte has a Silky Texture that is Specially Formulated to Prevent Shine. it Perfectly Mattifies as well as Even out Skin Tone. in Addition, it Provides Smooth, Natural Matte Looking-Finish. it Also Minimizes Pores and is Dermatologically Tested. it is available in Transparent, Peach Glow, Cashmere, and Silky Beige
Pros
Flawless Finish
Long-Lasting
Parabens Free
Lightweight
Non-Cakey
Good for Oily and Combination Skin
Medium Coverage
Cons
For People with Dry skin Apply Moisturizer Before Application
Not Travel-Friendly
Doesn't Have Brush, Sponge, and Mirror
6. Colorbar Perfect Match Compact Powder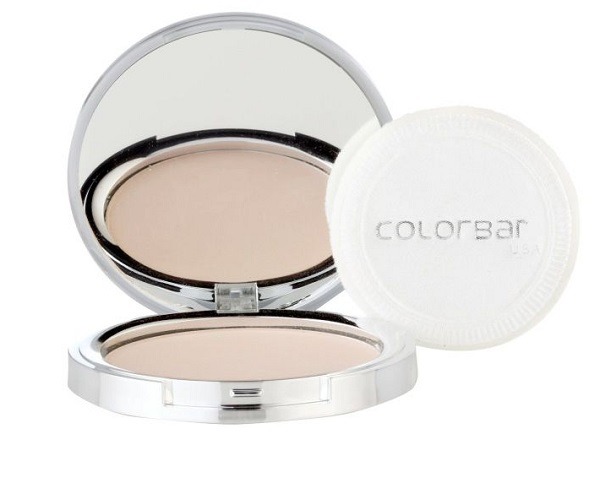 Colorbar Perfect Match has an Extra Creamy Texture. It is Very Pigment and is Super Blendable. its Pigments Adapts Natural Complexion of Skin and gives Flawless Matte Finish. it is Enriched with Hyaluronic acid and Vitamin E that Help in Nourishing and Moisturizing Skin. It Reduces Blemishes and your skin Looks Crease Free.it is Dermatologically Tested and is Free of parabens, Fragrance, and Allergens. best For Normal to Combination Skin.
Pros
Natural Matte Finish
Medium to Heavy coverage
Blendable
No Breakouts
Comes with a Sponge
Long-Lasting
Cons
7. Revlon PhotoReady Two Way Foundation
Revlon PhotoReady Two Way Foundation is a Powder Foundation that Contains Photochromatic Pigments which easily Blend into your Skin and Provides Flawless Coverage and a Soft Powder Finish. This can be used wet as a foundation using a built-in liquefying screen and Dry As a Compact.
Pros
Contains SPF19
Oil-Free
Parabens Free
Doesn't Look Cakey
Large Mirror
Fragrance-Free
Conceal Pores and Dark Circles
Blends Easily
The Sponge applicator is of High Quality
Cons
8. The Body Shop Extra Virgin Minerals Compact Foundation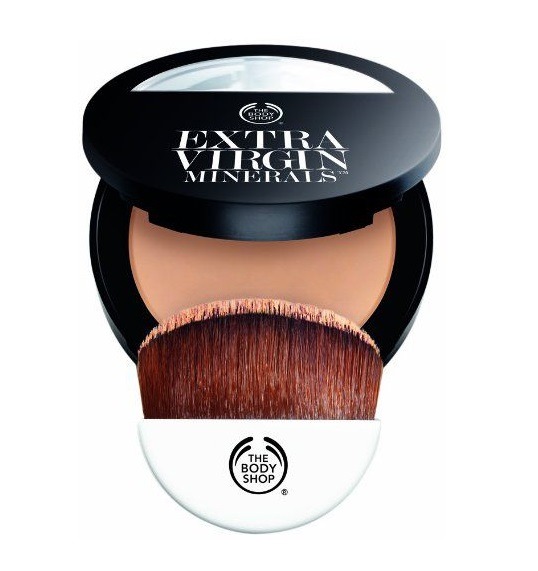 The Body Shop Extra Virgin Minerals Compact Foundation is a Product Cold Pressed with Extra Virgin for a Fine Matte Finish. This Cream to Powder Mineral Foundation Contains Pure Minerals. This Powder gives a Radiant and Natural Looking Finish. This Creamy Lightweight Product gives Good Coverage.
Pros
Non-Comedogenic ( Doesn't Clog Pores)
Smooth Creamy Texture
Aesthetically Pleasing Packaging
Best For dry to Combination skin
Radiant and Natural Looking Finish
Variety of Shades
SPF25
Covers Blemishes, Fine Lines and Imperfection
Cons
Can Look Streaky on the Face
9. M.A.C Studio Fix Powder Plus Foundation Nc 35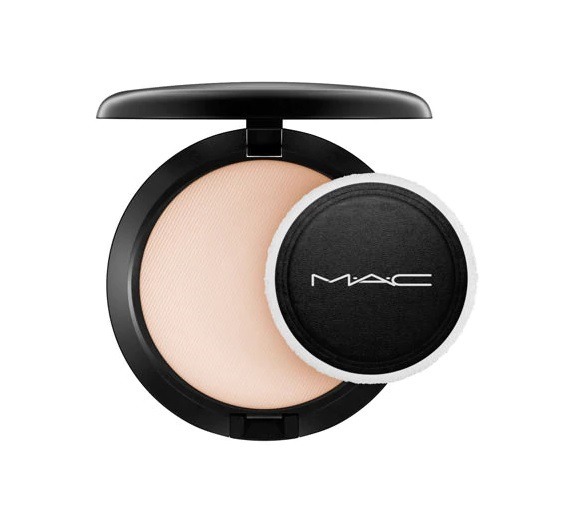 M.A.C Studio Fix Powder Plus Foundation NC 35 is a Finely milled one-step Powder that Gives a Smooth all matte finish. its Velvety Smooth Formula Blends Easily and Give Excellent Coverage. it is Perfectly Capable of Controlling oil and Shine. it is available in 46 Shades and it is Suitable for All Skin Types
Pros
Heavy Coverage
Blends Easily
Available in Wide Range
Non-Cakey
Breathable
Long-Lasting
Cons
10. Bourjois Healthy Balance Unifying Compact Powder
Bourjois Healthy Balance Unifying Powder is also Enriched with Exotic Fruits like Apricot, Melon, Apple, and Ginger for antioxidant-rich hydration and radiance and because of that, it has a mild fruity Fragrance. Most Importantly it is Capable of Controlling Oil and Shine for a Long Time with Medium to Full Coverage and The Dermatologist tested formula allows the skin to breathe. Hence, This Product is Best for Oily Skin.
Pros
Soft Texture
Easily Blendable
No Shimmer Particles
Smooth and Radiant Matt Finish
Non-Comedogenic
Cons
Doesn't Have Sponge/Brush
Available Only in Four Shades