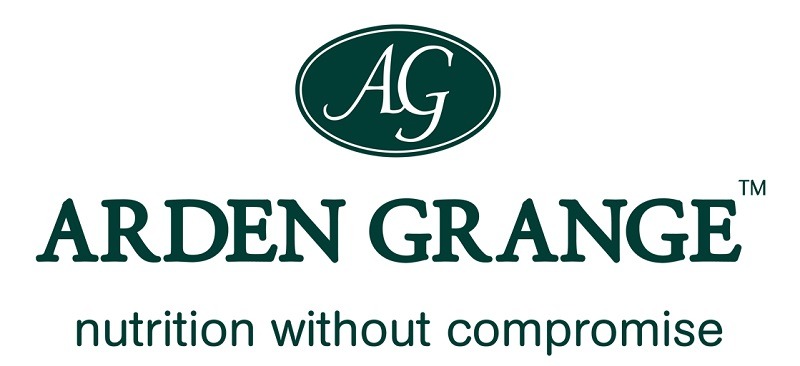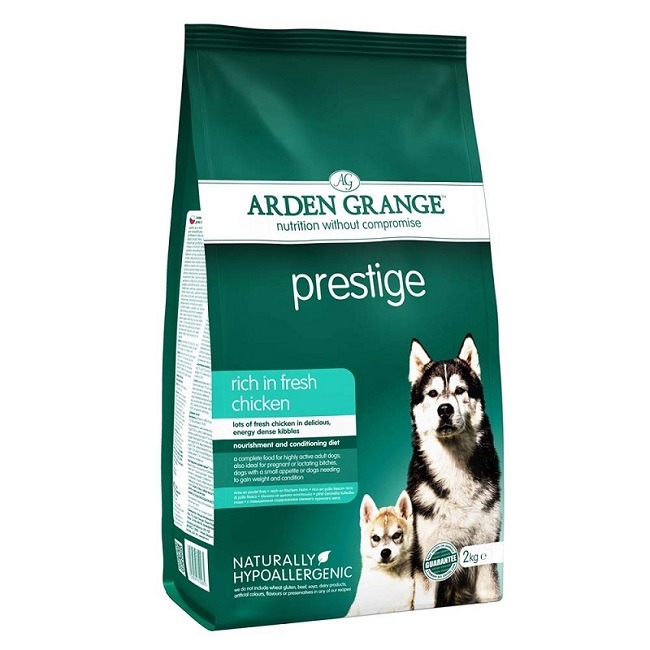 The Arden Grange Prestige Dog food is Highly Digestible and Highly Palatable Too. It Contains a Generous Proportion of Chicken and Provides Meat Protein of High Biological Value. It Contains High-Level Chicken oils as the Primary Source of Fat which Promote Optimal Skin, Conditions the coat, Adds Shine, and Ensures Increase in the Energy Level of your pet. Moreover, it Contains eggs that are an Excellent Source of Protein that Supports and Repairs Cells and Muscle Tissue.
Key Features:
Ideal For the Discerning Eater
Concentrated Source of Nutrition -Ideal for Working Dogs Requiring an Energy Dense Food
Ideal for Pregnant and Lactating Bitches – Contains a Higher Level of Folic Acid.
Designed to Ensure Maximum Palatability
The Arden Grange Prestige Adult Dog Food Can Be Used For ill or Convalescing Dogs and it is extremely helpful in Increasing the Appetite of Dogs. Moreover, This Product is Best for Dogs that Need to Gain weight. Also, This Product Effectively Satisfy the Need for Calories in dogs.
Nutrition:
Analysis:
Crude Protein 30%, Fat Content 21%, Crude Ash 7%, Crude Fibres 3%, Calcium 1.5%, Phosphorus 1%, Omega-3 1.10%, Omega-6 4.85%.
Nutritional Additives (Per kg):
Vitamins: Vitamin E 320 IU, Vitamin A 24,000 IU, Vitamin D3 1,800 IU.
Composition:
Fresh chicken (20%), Chicken Meat Meal (min 20%), Rice, Maize, Refined Chicken Oil, Beet Pulp, Whole Dried Egg, Fish Meal, Chicken digest, Whole Linseed, Yeast, Krill, Minerals, Prebiotic FOS, Prebiotic MOS, Yucca Extract, Glucosamine, MSM, Chondroitin, Cranberries, Nucleotides.
Pros
Extremely Tasty
Ensures Sustainable Energy Level
Improves Skin and Coat Condition
Highly Digestible
Cons
Low Availability in India
Arden Grange Prestige Adult Dog Food A&Q
Q1. Can Arden Grange Adult Dog Food Be Used as a Regular diet?
A1. Yes, It Can Be Used as a Regular Diet. Primarily This Product was Designed for Dogs that Required High Calories and Nutrients, Like Dogs that are Lactating, Pregnant, and For dogs that are Engaged in Work and Sports Activity that Requires High Energy.
Q2. Will My Pet Gain Unwanted Weight After Regular Consumption?
A2. No, your Dog Will Not Gain Unwanted Weight Because it Has a Balanced Composition of Nutrients and the Ratio of Calories in this product is 410kcal/100gm.
Q3. Can High Protein in the Product Affect a Dog's Behaviour?
A3. Protein is an Integral Part of a Dog's Diet. Excess Protein in animals is not Stored it is removed from Body Through Excretion.
Q4. What Should be the Quantity for Feeding Pregnant Dog?
A4. Feeding Depends Upon an Individuals Metabolism, Gestation Period, and the Size of Litter. Generally it is Suggested to Increase the Calorie Intake after 6 Weeks By 10-15%, at Week 7 By 20-30%, at Week 8 By 40-50% and 60% During 9th Week.
---
Recommended Articles: